Fox Park is a 41-acre expansion of Denver's urban core and park network—integrating open space, culture, and commerce into a mixed-use community that reflects a creative and spirited new generation.
The transformation will bring together next-generation workspaces, a boutique hotel, retail and residential spaces and urban agriculture, creating a diverse community fueled by transformative industrial reclamation. At its heart, the existing 320,000 SF former printing facility of The Denver Post will be converted into the World Trade Center, a vibrant new center for community learning, arts and culture, innovation and fabrication, business and entrepreneurship.
Positioned at the intersection of I-25 and I-70 in Denver's Globeville neighborhood, Fox Park will be a new gateway to the city and region. Its proximity to the 41st and Fox Station and South Platte River Trail will provide mobility options and create seamless connectivity to Downtown and beyond. Terraced into the hillside, a vertically integrated public realm consolidates parking and service below grade. A cohesive urban landscape will introduce over 14 acres of open space, bringing needed parks to the historically underserved neighborhood. Soil remediation, the creation of roads, multimodal transportation infrastructure and the new system of parks will transform the site, establishing an urban framework that accommodates future growth and evolution rooted in place and community.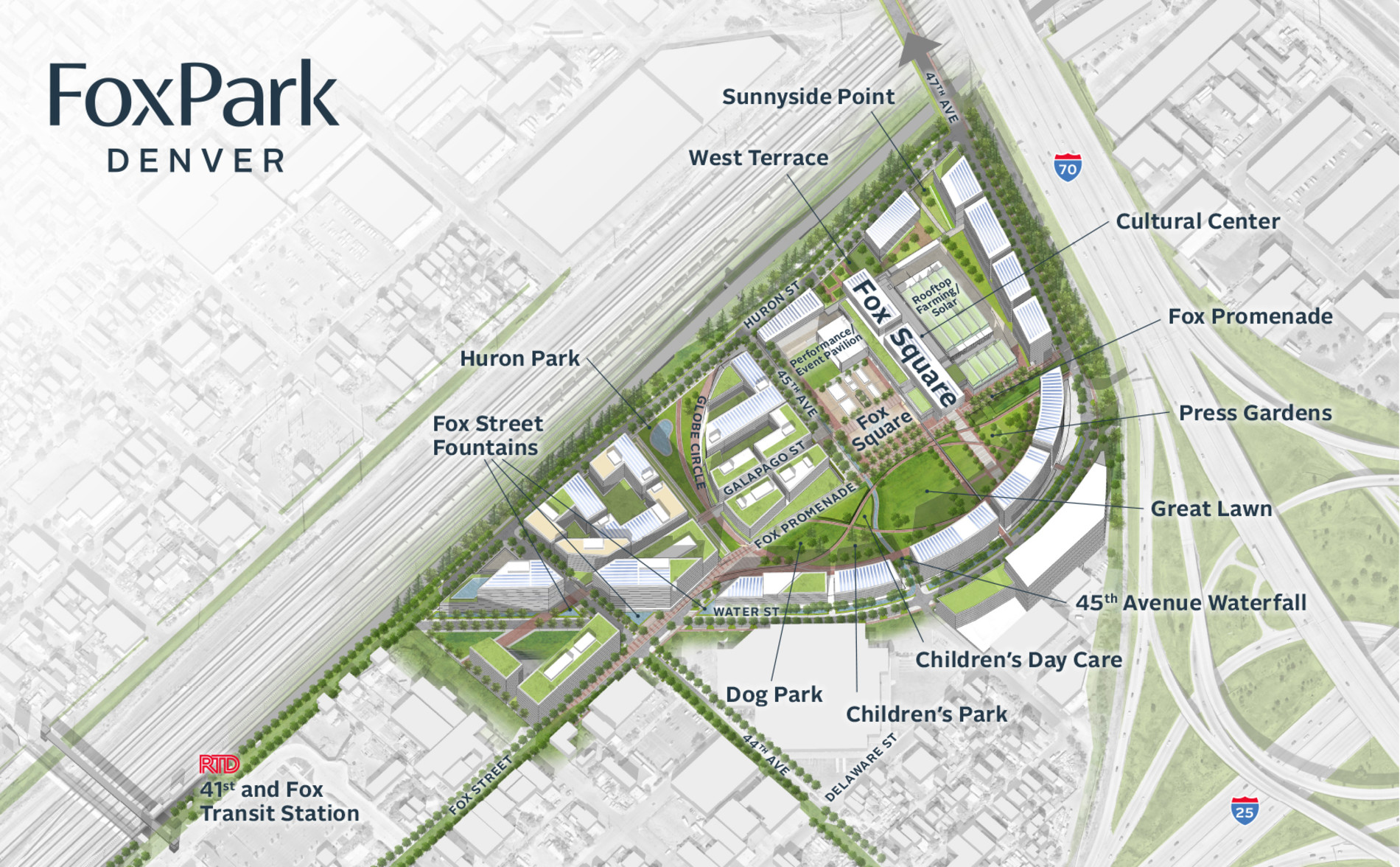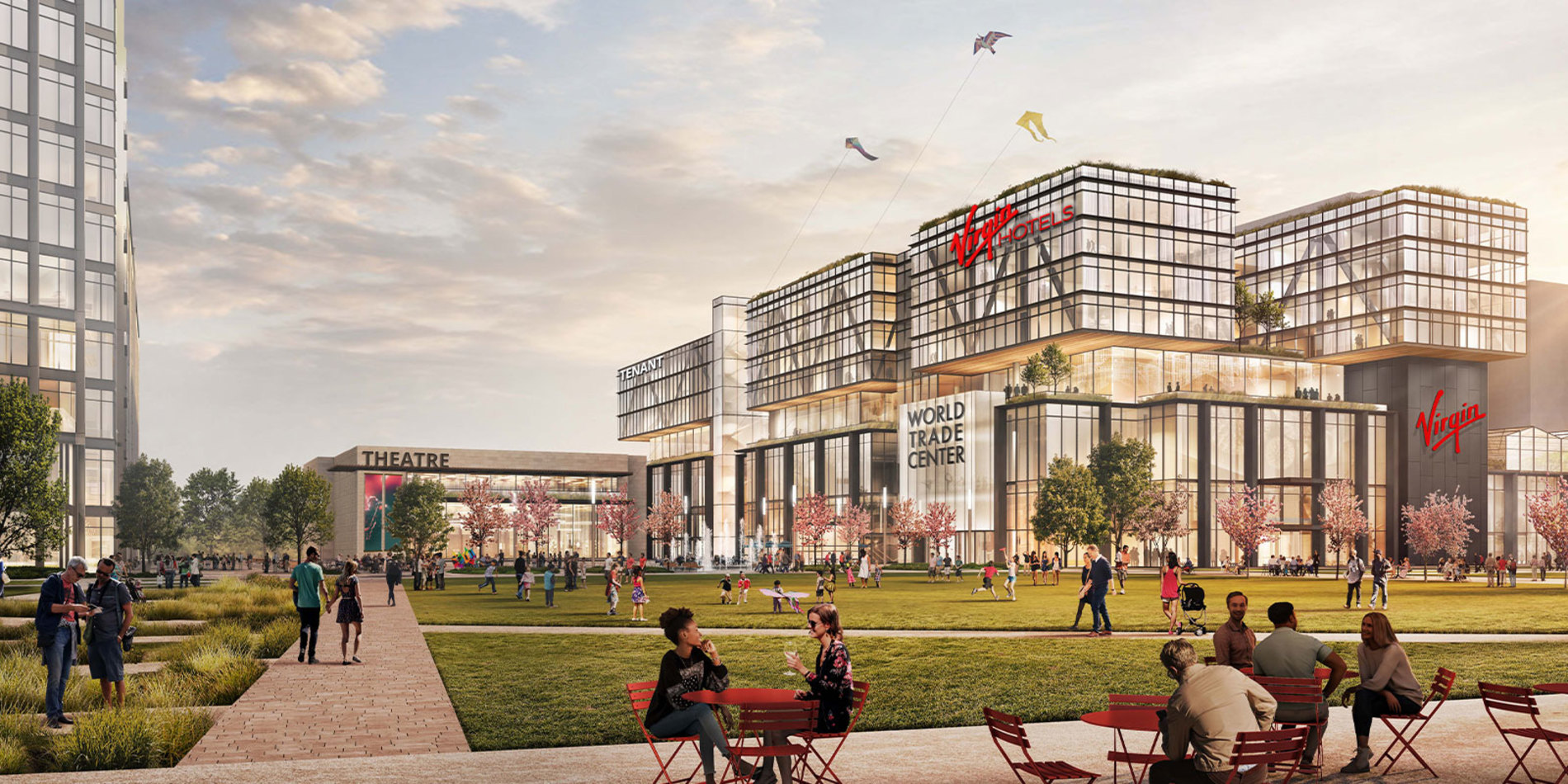 Green Good Design Award
Chicago Athenaeum
American Architecture Award
Chicago Athenaeum
Bronze Medal, Future Projects - Urban Design
World Architecture News